Retro Search Bar Lower Thirds for Premiere Pro – 32806614 – Videohive – Free Download Premiere Pro Templates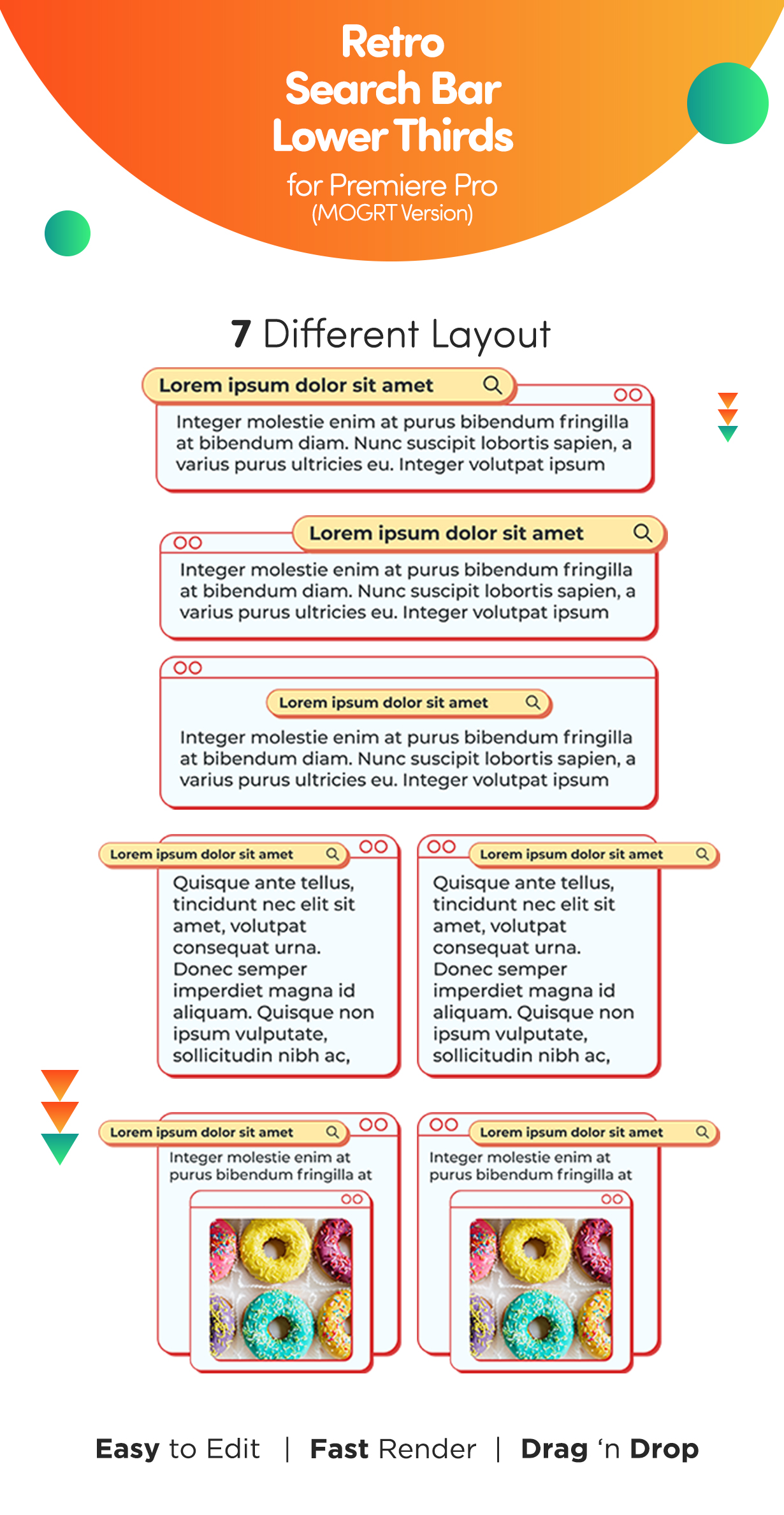 Lower Thirds template for Premiere Pro (MOGRT). This template can be used for trivia, fun fact, or anything in your video. Just drag and drop into your Premiere Pro timeline and little adjustment.
Features:
Adobe Premiere Pro CC 2021 (v15.0)
Change picture directly in Premiere Pro
7 Different Layouts
Easy to Use
Customizable colors and texts
No Plugins needed
Professional Look
4K Ultra HD (3840×2160)
60.00 fps
Download Audio here
FAQ (Frequently Asked Questions)
Q: What is differences of Regular License and Extended License?
A: Check this articles for furhter information. Regular License | Extended License | Licenses
Q: How to replace logo?
A : To change media or logo, you need Adobe Premiere Pro CC 2021 (v15.0) and please refer this Link to know how it works.
Q: Is this template worked on Final Cut Pro X, Camtasia, or Edius?
A : MOGRT Files only worked on Adobe Premiere Pro CC.
Q: How to see my Adobe Premiere Pro version?
A : You can see your Adobe Premiere Pro version through Help at menu bar and click About Premiere Pro.